Biopharmaceutical
Zoetis, Drug Substance Scale Up
Zoetis is a global animal health company delivering quality medicines and vaccines, complemented by diagnostic products, genetic tests, biodevices and a range of services.
About this project
The Zoetis facility located in Tullamore Co. Offaly currently manufactures two main products Ranevetmab (NV-01) and Frunevetmab (NV-02)) and has been identified as a potential site for capacity expansion in addition to a facility capable of developing new biopharma products in the Zoetis pipeline.
DPS produced a Concept Design with range of architectural and engineering options for drug substance scale up from 500L to multiple 2000L bioreactors including a 200L scale laboratory for research and development.
The Concept Study also included a Site Master Plan with options for utilities, warehouse, office space and car parking associated with the process scale up.
At the Basis of Design phase, the task included introducing two additional 1000L bioreactors into the product stream. The modifications also incorporate upgrades to utilities (e.g. WFI) to facilitate further future capacity and throughput increases.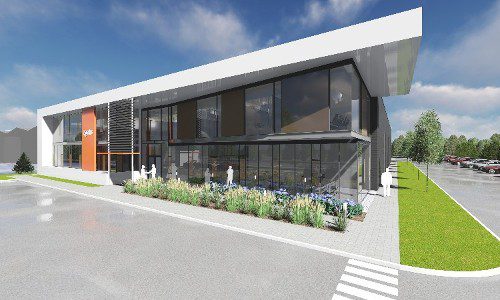 Tell us about your project
and discover how DPS can help you today