mRNA Vaccines
Pfizer, COVID Vaccine Readiness Project
To answer the global COVID-19 pandemic Pfizer expanded its fill & finish capacity at their site in Puurs. DPS supported Pfizer with multiple sub-projects.
About this project
To scale up production of the Pfizer COVID vaccine, two new planned vaccine cells and supporting areas are being repurposed to support the COVID vaccine production. The two vaccine production cells (VC2 and VC3) are built adjacent to the existing vaccine facility (VC1).
Process/support systems
DPS provided the engineering services for the clean and black utilities, generation storage and distribution. Services included concept and preliminary design, detailed design, procurement, construction management and verification.
DPS engineering scope included the following systems: RO-CEDI units, WFI distiller, clean steam generator, WFI storage and distribution, PW storage and distribution, clean air distribution, liquid nitrogen storage and distribution, vents, drains, black steam distribution, chilled water distribution, glycol water chillers and distribution, city water distribution, hot water distribution, softened water distribution, rainwater distribution and sprinkler systems.
Vaccine Cell 2 (VC2)
The construction schedule for VC2 was based on a fast-track execution strategy, starting construction in June 2019 (building ready for installation of utilities) and completing PQ of the WFI distribution system in July 2020. From construction up to end of verification, the DPS team was site based at Pfizer Puurs throughout the COVID-19 pandemic while adapting and implementing new measures to assure personnel safety.
VC2 includes a filling line for COVID-19 vaccine. Both VC2 and VC3 are equipped with 4 freeze dryers of 40m² shelf surface. These were initially intended for other vaccines (C-diff & Nimenrix).
Vaccine Cell 3 (VC3)
Construction on Cell 3 began January 2021 and scheduled WFI available for commissioning of preparation area and filling line in July 2021. A preparation zone (CIP / SIP) is being built in VC3 which will be used to clean and sterilize the COVID tanks. In addition, a cold room will be built where the COVID tanks will be stored after formulation. In VC3, space is provided for 2 extra formulation booths for COVID-19 vaccine production. The filling line of VC3 will also be able to fill the produced COVID vaccines.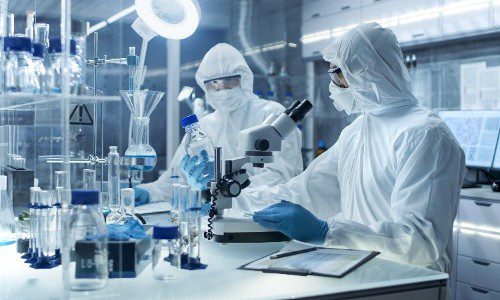 Tell us about your project
and discover how DPS can help you today