An increasing number of gene therapy products transitioning from clinical phase to commercial manufacture is driving a demand for companies to provide additional capacity. Bringing products to market requires exploring opportunities for leading-edge facility design and the implementation of new and evolving technologies, while addressing scalability, speed-to-market, and financial considerations. Choosing an engineering firm that understands these diverse client business drivers – and has the ability to deliver a range of flexible solutions – can help biologic drug producers get their products to market faster and more cost-effectively.
Twenty years ago, just a few types of biologic drugs were being developed and ultimately commercialized, often using similar cell lines that required common equipment and facility designs. Today, facilities need to be more flexible and suited for multi-product manufacturing. Large stainless-steel tanks will remain part of the solution, but single-use systems for upstream and downstream operations are increasingly important. Given the challenges associated with gene therapy vector manufacturing, DPS Group takes a process-centric approach to facility design, drilling down through each process to consider all relevant factors. This bespoke design process allows for greater facility flexibility while ensuring efficient production processes and operator safety.
Flexibility in facility design is essential to meet diverse processing needs for biopharmaceutical manufacturing. To facilitate this process-centric approach, architecture and engineering (A&E) firms need to have an in-depth understanding of established pharmaceutical manufacturing methods as well as the challenges imposed when implementing emerging technologies.
As a biopharmaceutical client looking to build a flexible manufacturing facility, what factors should you consider in choosing an A&E firm partner?
Scalability is one of the biggest challenges because the processes developed for early clinical studies are often designed without considering the requirements for late-stage routine commercial supply. As a result, certain manipulations that are not scalable must be re-engineered in order to achieve scalability while preserving product quality and yield.
Successful scale-up of manufacturing processes for next-generation therapies requires a deep understanding of the science and biology of these classes of products. Without understanding the products, it is challenging to develop cost-effective, high-yielding, robust processes. Many of the new entrants in this industry have a blend of extensive scientific expertise and innovative problem-solving skills but lack personnel with large-scale production experience. DPS Group has both.
Having knowledge of state-of-the-art bioprocessing technologies is not sufficient: a close relationship with equipment vendors is extremely important. Vendors today take part in the facility design process more than ever before, and having established working relationships with A&E firms facilitates the design and construction process.
Manufacturers need to meet regulatory requirements, which are evolving as our understanding of these next-generation treatments increases. Being able to tie process technology and facility design to regulatory expectations is a critical skill for any A&E firm partner.
Because flexibility of facility design is so crucial for biopharmaceutical manufacturing plants today, it is essential to select an A&E firm – like DPS Group – with the depth of knowledge and breadth of capabilities that enable the presentation and delivery of options and alternatives.
About the author
Mike Sheehan MSc, MBA, PMP, is a senior project manager at DPS Group. Solving complex facility design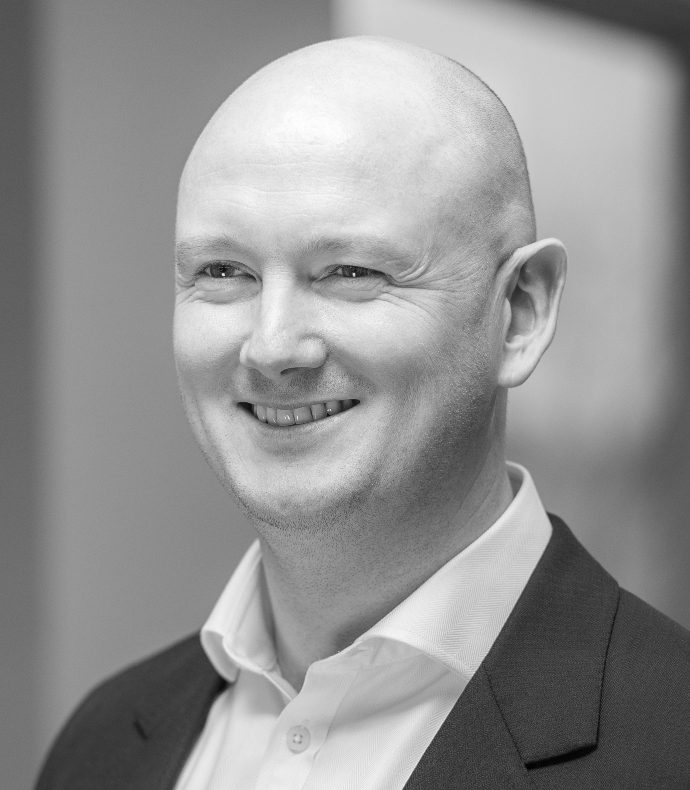 ​​​​​​​ challenges is what motivates Mike in the work he completes for his clients. Working with a globally diverse range of companies, Mike is adept at enabling collaborative work environments and helping project teams turn innovations into life-saving, life-enhancing products. Having recently relocated to the DPS Framingham office, Mike has spent the last 16 years delivering project engineering services to biotechnology, pharmaceutical and microelectronics clients in Europe with a focus on design management of process manufacturing facility projects. Mike can be reached at michael.sheehan@dpsgroupglobal.com