mRNA Vaccines
Moderna Therapeutics, GMP Manufacturing Facility Retrofit
Moderna is a leader in the development of messenger RNA therapeutics. The company recently acquired a 13,000 sf space to expand their existing operations.
About this project
The project comprises retrofit of an existing building to provide facilities for GMP manufacturing of clinical material and associated supporting operations.
The process operations include both bulk drug substance and drug product. The facility was designed to accommodate multiple products utilizing an existing process platform scaled up to accommodate the increased production rates. In addition to the GMP suites, the facility includes labs (development and QC), GMP warehouse operations, material sampling, weigh/dispense, offices, and utility space.
DPS provided A/E design services for the design development and IFC phases required for the project.
Process / Support Systems
Drug substance suites, including reactors, chromatography, TFF, and final BDS filtration.
Drug product suites, including formulation, homogenization, TFF, final bulk filtration, and final dosage filling.
Process development labs
GMP warehouse
Facility features
Architectural modifications, including new manufacturing suites and firewall separation to create additional control areas for handling of bulk solvents.
MEP upgrades, including new HVAC and specialty exhaust, made more challenging due to location in high-rise building.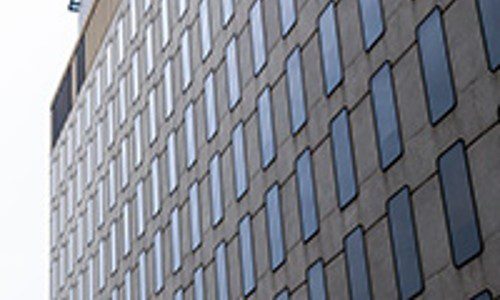 Tell us about your project
and discover how DPS can help you today