Pfizer – New Products Technology Laboratory
DPS recently completed the Engineering Design for a new products facility at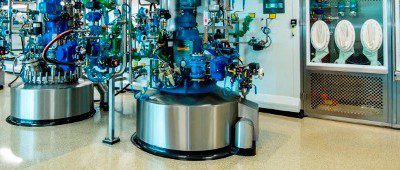 Pfizer Ringaskiddy site in Cork .
The facility is required for commercial manufacture of a number of API products and consists of two separate suites with product capacity of 0.5 – 5 kg and 5 – 25kg respectively, with separate Hydrogenation capability and all associated utilities.
Key design criteria included providing a multi-product flexible facility to allow manufacture of a range of products within a cGMP environment, offering containment to OEB4 levels (enabled for OEB5 with additional technology).
The facility was designed to accommodate 'future' technology skids (one per suite).  These can take the form of new and  / or novel technologies or continuous processing skids. Each suite has been designed around the 'F3' concept – Flexible, Fast, Future – with a major emphasis on interconnectivity".