DPS, a leading firm in architecture, engineering, commissioning, and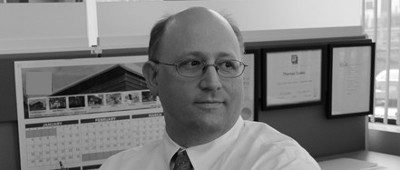 validation of facilities for the pharmaceutical and biotechnology industries, has named Thomas Susko to the position of Senior Process Architect. Mr. Susko will be based in Framingham, and will report directly to Mr. Robert JA Wilson, AIA, Process Architecture Group Department Manager.
In his new role at DPS, Mr. Susko looks forward to applying his over 18 years of facility design experience to DPS's growing list of life sciences clients seeking design solutions for retrofit and new building projects.
Mr. Susko's most recent experience was with TRO JB in Boston where he focused on the design and construction of healthcare facilities for the firm's healthcare practice. He worked closely with clients that included Beth Israel Deaconess Medical Center, UMass Memorial Medical Center, Saint Francis Hospital and Medical Center, and Milford Regional Medical Center.
Mr. Susko holds a bachelor of architecture from Roger Williams University School of Architecture. He is a registered architect in the Commonwealth of Massachusetts, accredited as a LEED® AP BD+C professional, certified with the National Council of Architectural Registration Boards (NCARB), and is a member of the American Institute of Architects (AIA) and the Boston Society of Architects (BSA).
"DPS is extremely pleased to have Tom join our team," said Aidan O'Dwyer, Senior Vice President. "Tom brings a strong grasp of current industry trends and a thorough understanding of the challenges involved with incorporating elaborate equipment into complex structural and MEP systems with often unique spatial requirements."
DPS is a global full service architecture, engineering, construction management, commissioning, and validation firm specializing in the pharmaceutical, biotechnology, medical and advanced technology, science and education, energy, and food and beverage industries. The firm also offers technical staffing solutions. With 11 offices worldwide, DPS has headquarters in Cork, Ireland.