Gerard Morgan Appointed President of U.S. Technical Services Operation for DPS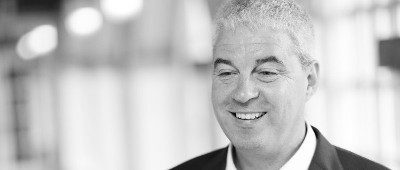 DPS, the global architecture and engineering firm serving the life sciences industry, today announced the appointment of Gerard Morgan as President of U.S. Technical Services Operation, and as a member of the DPS Board of Directors effective immediately.
As President, Morgan will provide strategic leadership to guide DPS Technical Services' expansion in the U.S. through both development and acquisition. Morgan has held a number of senior management positions and has almost 20 years' of biotech, pharmaceutical and advanced technology industry experience.  Educated at the Dublin Institute of Technology and Trinity College Dublin, Gerard received his Ph.D. in Nano-scale Semiconductor Chemistry.  After graduating Morgan held a R&D position within the biomedical division at Enterprise Ireland and subsequently moved into the pharmaceutical field whereby he was appointed Associate Director of Operations for Pfizer (formally Wyeth). Morgan has served as the Senior Vice President of Technical Services for DPS in Framingham, Mass., since 2013 and played a pivotal role in expanding the Technical Services Operation.
"DPS has enjoyed great success in the US in the past six years under Gerard's leadership.  Given our ambitious expansion and investment plans, we felt it was critical to put a structure in place that will allow us meet our goals and Gerard's appointment is an integral part of that structure, said DPS CEO Frank Keogh. "We believe Gerard's proven leadership ability, his keen business sense, technical background and industry experience will be key elements in driving DPS's US Technical Services Operation forward and positioning the company to deliver sustainable growth in the US market," he added.
"I'm both excited and privileged to accept this role and look forward to working with the team as we continue to deliver on our strategic plan. DPS' growth and future success across our Technical Services Business is very much contingent on continuing to invest in our staff to support our clients with highly skilled professionals, while remaining client focused in meeting their needs.  We will continue to offer a high quality service, develop client relationships and build 'Trust'," Morgan said following his appointment.